According to Tom's Hardware, Nvidia setted to launch GTX 1180 in July.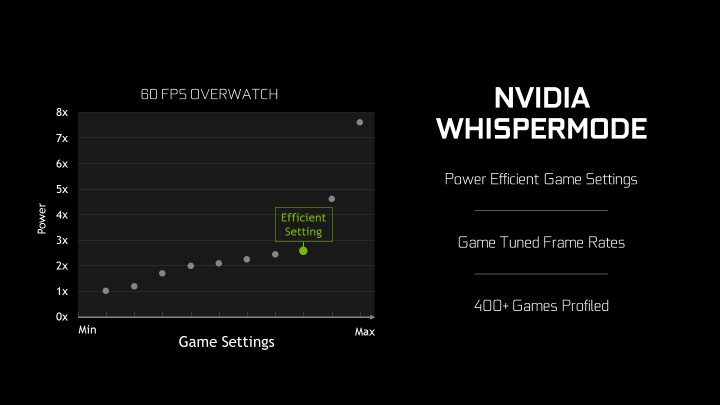 NVIDIA WhisperMode is power efficient mode designed to minimize the fan noise from laptops while providing an excellent gaming experience.
In order to achieve maximum efficiency while providing an excellent visual experience, they've profiled the top 400 games and selected the sweet spot — If you increase the graphics settings, power consumption and GPU utilization increase. At a certain point, cranking up graphics settings higher results in significantly more power consumption, which causing fans to spin faster — of game settings and GPU power consumption.