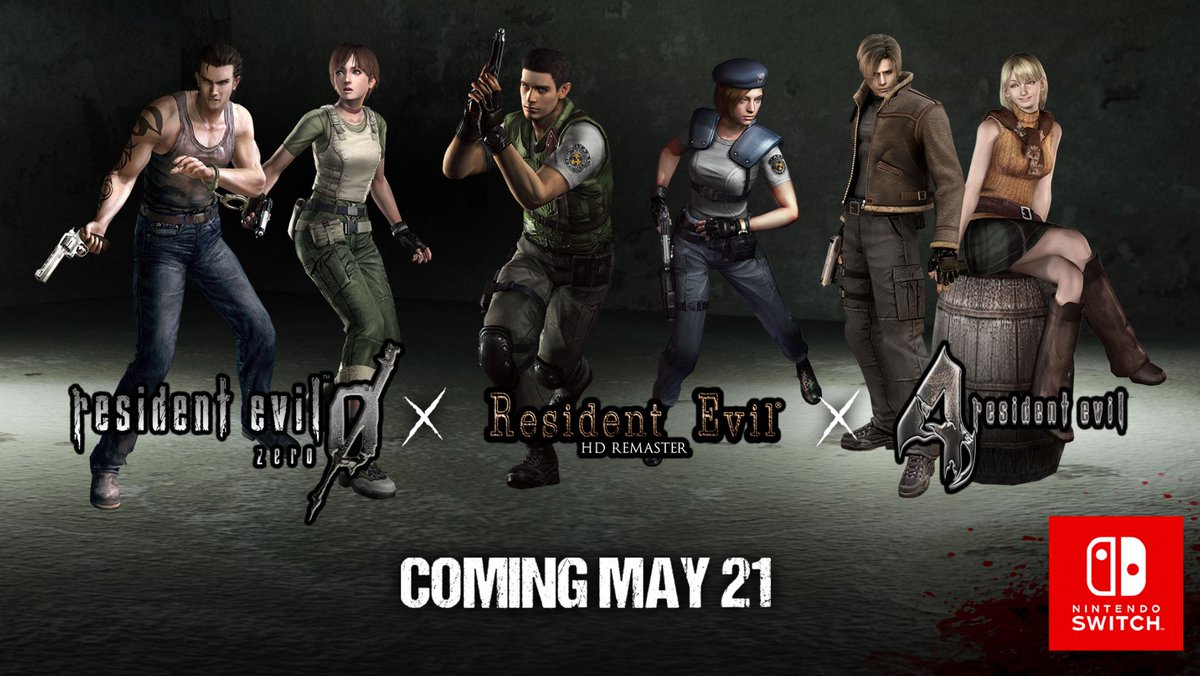 Capcom announced that Resident Evil 0, 1, and 4 are coming to Nintendo Switch.
In North America, users will be able to purchase Resident Evil Origins Collection, a bundle with RE0 and 1, at retail store. As well as separate digital download in Nintendo eShop. But in Europe, users will only be able to grab three games through the eShop.
Resident Evil 0, 1, and 4 will release on May 21. And pre-orders start on Feb 28.